Innovative solutions for marine mammals and sea-turtles monitoring
ORGANIZED BY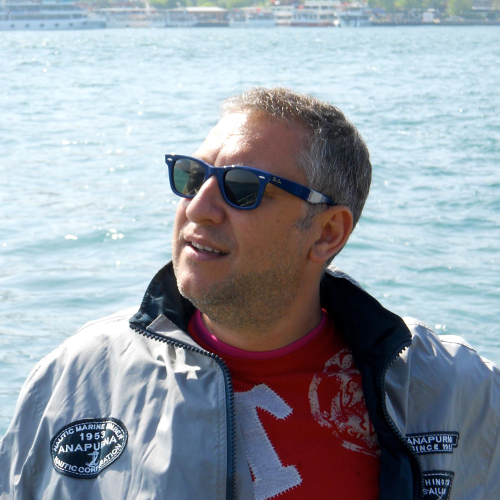 Roberto Carlucci
University of Bari "Aldo Moro", Italy
roberto.carlucci@uniba.it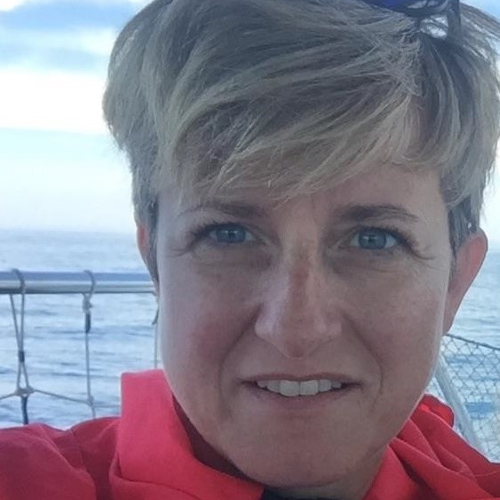 Rosalia Maglietta
Institute of Intelligent Systems for Automation, CNR-ISSIA, Italy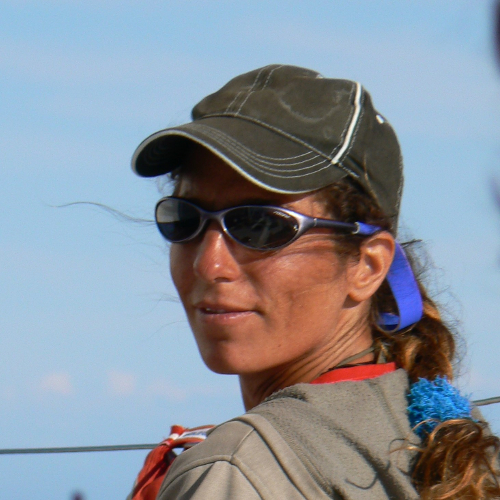 Marta Azzolin
University of Turin Italy/Gaia Research Institute Onlus
ABSTRACT
A key insight of ecosystem-based management is that human activities impact the marine environments in complex ways. In particular, marine mammals and sea-turtles could be exposed to high levels of anthropogenic impact in coastal and off-shore areas. The monitoring of such species is strategic for their conservation, providing a common currency for evaluating the impacts of different human activities on the habitat suitability and ecosystem functioning. However, monitoring these highly moving species is generally highly expensive and time consuming, reducing the potential of data collected during surveys.
How innovative solutions could help to increase the quality of visual and acoustic data and improve the effectiveness of their analysis? How innovative solutions could provide progress in knowledge on marine mammals and sea-turtle distribution, habitat use and conservation status?
ABOUT THE CONVENERS
Roberto Carlucci holds a Ph.D. in Environmental Science and he is Assistant Professor in Ecology. His main research interests have been focused on the application of biological, statistical and mathematical models to marine ecology, population dynamics and fishery stock assessment. He worked on EU DCF data collection, marine bio-invasions of alien species in the Mediterranean Sea and the implementation of the EU Marine Strategy Framework Directive. The application of EAF principles to fisheries management have been at the core of these collaborations. Roberto Carlucci was member of the Necton and Fisheries Steering Committee of the Italian Society of Marine Biology during 2010-2013 and 2013-2015. In addition, Roberto Carlucci long attended the Working Group on Fishery Stock Assessment of Demersal Species in the framework of the FAO General Fishery Commission for the Mediterranean as well as the FAO regional projects Eastmed being responsible of the Geographical Sub Area GSA19 (Western Ionian Sea). Roberto Carlucci is also the scientific responsible of the Jonian Dolphin Conservation onlus which is focused on the assessment and conservation of dolphin and whales in the Ionian Sea. Moreover, Roberto Carlucci is member of the CIESM Task Force on Sharks and Rays. Roberto Carlucci has (co)-authored more than 78 scientific publications in congress proceedings, national and international ISI journals. Roberto Carlucci is a reviewer for Italian and international ISI journals.
Rosalia Maglietta holds a Ph.D. in Physics and a Master Degree on Remote Sensing from the University of Bari. She is researcher at the National Research Council (Italy). Her main scientific interests are in the fields of machine learning and pattern recognition, including design and development of strategies for supervised and unsupervised learning, development of algorithms for 3D and 2D images segmentation and analysis, feature extraction, learning models for imbalanced and big data. The application fields of interest are marine biology, ecological informatics, bioinformatics and medicine. She collaborated in many scientific researches and projects based on the observation, monitoring, modelling and understanding of inland and marine environment using technologies and intelligent systems. She has a collaborative partnership with the Jonian Dolphin Conservation NGO, providing insights for structured collection and intelligent analysis of data obtained during marine mammal's observations. In 2017 she obtained a laudable service attestation as part of the activities carried out for the National Research Council. She has co-authored about 70 papers in international journals and conference. She serves as editor and referee for International journal and conferences.
Marta Azzolin holds a PhD on Science and High Technology from the University of Torino (Italy), and a Master Degree on Integrated Coastal Zone Management from the University of Ravenna (Italy). She is lecturer at the Life Science and System Biology Department of the University of Turin for the course on Techniques and methods for behavioural studies on cetaceans. Her lines of research are: cetacean's population studies, ecology, acoustics, behaviour, and interaction with human activities (fishery, boat traffic, aquaculture). She is president of Gaia Research Institute Onlus NGO and its cetaceans' acoustic and behaviour expert. She works as director of research activities carried out by Gaia in Greece (Eastern Ionian Sea and Gulf of Corinth). She carries out research on cetaceans since 1994, cooperating with many Universities and NGOs. Starting from behavioural study in a controlled environment she moved to the natural environment in 1996. She deepened her knowledge in USA at University of San Diego (SDSU) and in Bahamas, cooperating with the Bahamas Research Centre (Abaco). She cooperated to the scientific supervision of the LIFE project "Del.Ta." for the conservation of dolphin and sea turtle in the Pelagie Archipelago. From 2004 her main interest moved to cetacean's acoustic species identification, and intra-species geographical variability. Lately she started working on the analysis of cetacean acoustic behaviour in relation with the behaviour observed from surface. She always brought in the framework of her studies innovative approach and she tested new software as Observer and Boris (Friard and Gamba) for cetacean's behavioural studies and Tria and Rocca for the acoustic ones. She has co-authored about 60 papers in international journals and conference. She served as referee for International journals.